HOW TO BUY YOUR "HAPPY QUOKKA"
POSTERS AND QUOKKATEES.
Quote the image number/s and email your order to us. We will send you our bank details.
A3 Size Poster – 297mm H x 420mm W – $24.50 + P&H Australia – AUD $8.00 International – AUD $15.00
A2 Size Poster – 420mm H x 590mm W – $49.00 + P&H Australia – AUD $10.00 International – AUD $18.00
PAYMENTS CAN BE MADE ONLINE OR PAID DIRECTLY AT ANY COMMONWEALTH BANK.
Larger images for businesses, Hotels, Resorts and Hotel room walls are also available on request.
MORE "HAPPY QUOKKA" POSTERS COMING HERE SOON!
BUY 3 AND GET ONE EXTRA FREE
YOUR POSTERS ARE READY TO ADD A FRAME OF YOUR CHOICE TO SUIT YOUR ROOM DECOR.
AVAILABLE NOW!
HAPPY QUOKKATEES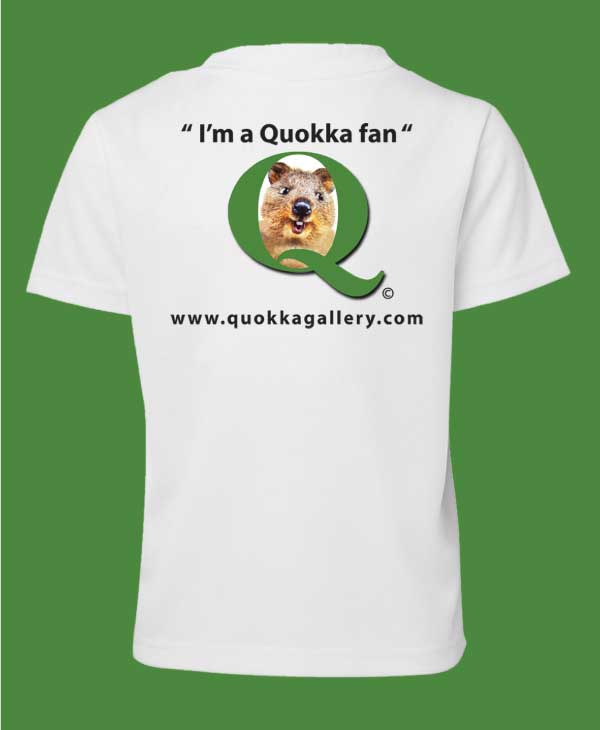 ALL SIZES PRICE. AU$32.00 PLUS P&H AU$8.00 WITHIN AUSTRALIA. INTL: P&H AU$18.00

QUERKKY THE QUOKKA
COMING SOON!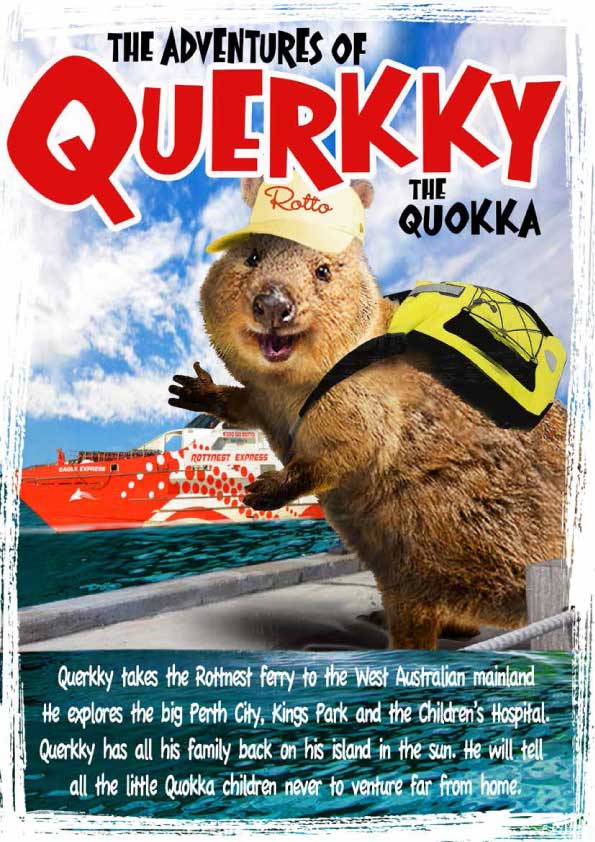 HAPPY QUOKKATEES
FOR YOUNG BIG KIDS.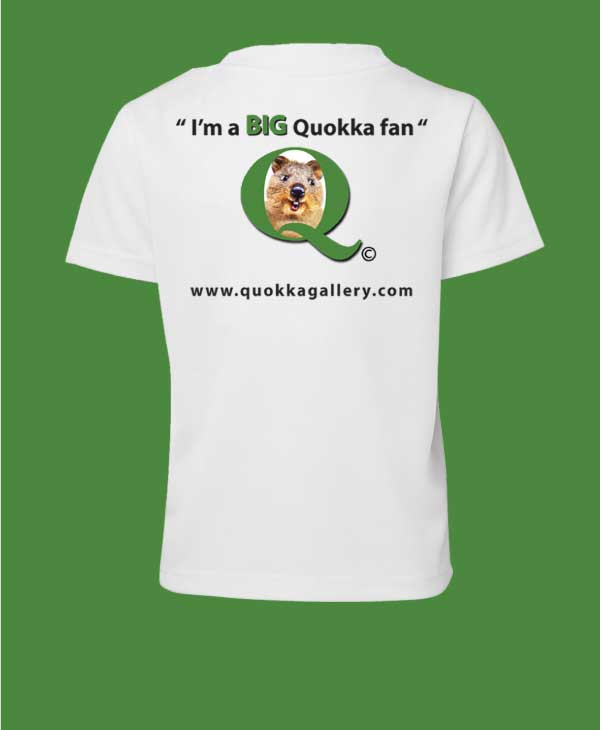 SPECIAL SIZES CAN BE REQUESTED AT AN ADDITIONAL AU$5.00
Terms and Conditions
www.quokkagallery.com is the ©copyright owner of all text, images, designs, style of photographs in this website. The designs cannot be copied, altered, changed, transmitted, reproduced or used in any print, online or television advertising or television productions, including animations without written permission and approval of the copyright holder.
The Quokka Gallery has a no returns, no refunds policy due to Covid-19 health restrictions.
For your financial security we do not accept credit cards.